In the journey of life, the path that we seek is often seeking us…Well, this is one such journey of Dr. Geetanjali Chopra whose chosen path of life not only ended up transforming her journey into a unique and different experience from the one that she had started treading on, while it has also ended up touching and changing the lives of the people involved with her on this unbeaten path…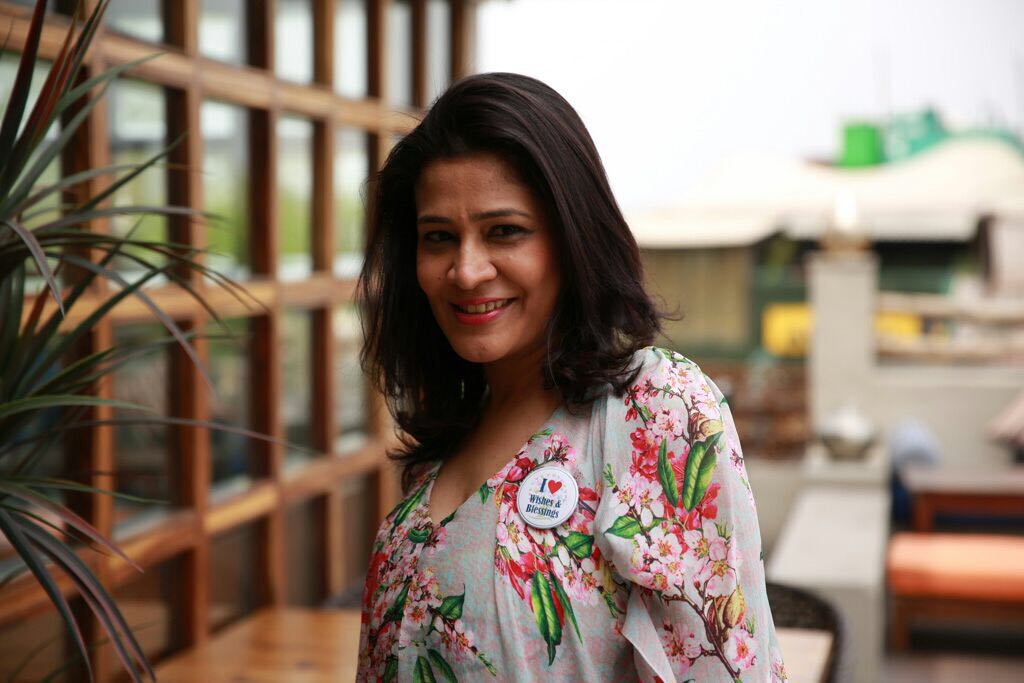 Let's meet Dr. Geetanjali Chopra, the Founder & President of Wishes and Blessings  NGO, which was established in the year 2014. Her decision to start an NGO was nothing short of an ordinary experience. Originally with a background in journalism and writing, Geetanjali has also been a researcher and an academician at Delhi's top-notch University until she made an unbelievable transition into the field of social enterprise and philanthropy. With her calling being a social cause and with her mission to spread happiness to all, Geetanjali set to jump into the NGO bandwagon with only two armaments (self-belief & goal to make someone smile) by her side. But in the bargain, what she left behind was a fat pay-check, tons of opportunities, time investment, name and recognition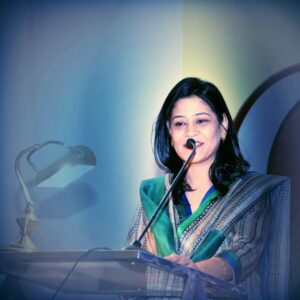 along with the years of hard work in the field of research that she had put in. Yet, Geetanjali has always been upbeat about her choice in career and life: as even though she gave it up all, what she received in return was, unconditional love from every child, and blessings in every form from all elders who are with her at the NGO that has paid her off richly and immensely indeed – gushes a happy Geetanjali.
At Story of souls.com, we bring to you this truly unique, inspiring, and uplifting story of Dr. Geentanjali Chopra, which will surely lead you into your true calling…stay tuned as we connect you with Geetanjali in her enriching journey at her NGO, Wishes & Blessings.
Jottings from Geetanjali's childhood diary: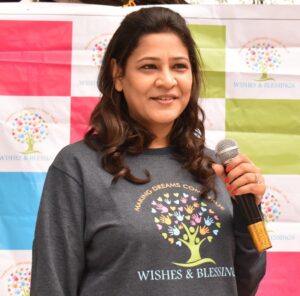 Going back into her childhood days, when young Geetanjali would often accompany her grandfather to a school for visually-impaired children to celebrate her birthdays and other special days with them. On one such occasion, one little girl tugged her arm and asked, "Mera birthday kab hota hai"? (When is my birthday?). Can a modest question, lead to a deep answer? Yes, it can… Because, these soft, subtle, yet intriguing words seeped down into Geetanjali's soul and made a permanent impression on her curious mind. That simple, abrupt question, years later, turned into the mission of Geetanjali's life when she decided to serve the underprivileged children, the lonely elders, and many others who may ever be in need. So, it was in the year 2014, when Geetanjali truly answered her calling in life by setting up her NGO.
All about Wishes & Blessings – the NGO
Wishes & Blessings, initially started by working with visually impaired children but soon it expanded to include orphanages, old age homes, and shelters for the homeless. Presently, the NGO addresses more than nine pressing issues that include education, food, infrastructure, relief, skill development, and health.
Wishes & Blessings NGO currently has more than 16 projects dedicated to aiding the underprivileged, over the last 6 years. It has been able to reach out to more than 2,00,000 people through its various upliftment programmes. Bringing joy to the lives of people, especially those who are needy, has been the sole purpose of Wishes & Blessings NGO.
It has been doing this through the ideation, commitment, and execution of its various projects that include daily meals programme, sponsor a child campaign, care for the elderly, accessible education for children, medical aid, a shelter for all, SOS relief, connecting with distressed men and women and enhancing their skills with vocational training, reaching out to differently-abled adults and children, as well as organising treats, festive celebrations, and excursions for the lesser privileged, as well as constant and beneficial associations with the under-resourced institutions apart from other continuing projects that have been the highlight of Wishes & Blessings NGO so far.
Wishes & Blessings NGO – The Roller Coaster Ride: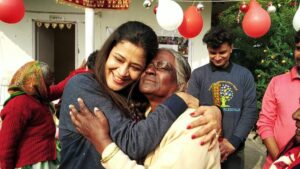 So, Geetanjali determined to bring happiness in others' lives through its projects catering across, which made her set up an NGO. Her firm belief that everyone can make a difference if given a chance has indeed helped her to connect donors with beneficiaries all these years. But has her journey been all hunky-dory as it seems? No, not at all, shares an excited Geetanjali.
"To set up and to successfully run an NGO has not been easy. In the last six years, my core team of 15 members and I have come across a myriad of challenges such as winning people's trust, changing society's perception towards NGOs, and ensuring stakeholders (both donors and beneficiaries) that everything is fair and transparent inside our NGO. But most importantly, it is our team's 360-degree commitment to our vision to make everyone smile, that has always helped me to ride through the roller-coaster journey with my head held high."– shares  Geetanjali.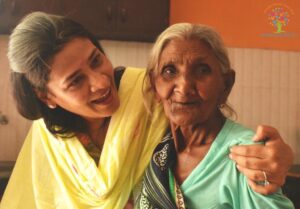 Wishes & Blessings NGO has more than twenty centres across the Delhi-NCR itself, while it has presence in over more than eight states across the country, including in Tamil Nadu, Kerala, Assam, Bihar, Jharkhand, Uttar Pradesh, Uttrakhand, and West Bengal. It has always lent its help in Nepal.
Apart from this, the NGO is a COVID Warrior since the very first day of the lockdown. The organisation had converted its daycare centres into full-time shelter homes in order to provide shelter to the homeless. It has also been providing all meals to the poor sections of the society, giving away rations, hygiene kits to the masses including transgenders and sex workers (the worst hit among all the masses), in all parts of Delhi NCR, and across the country, serving 45,000 meals/day and providing 8,000 ration kits to families through its multiple channels and volunteer networks.
In addition, the organisation continues to run, Wishes and Blessings Relief Vans, which travel across Delhi NCR to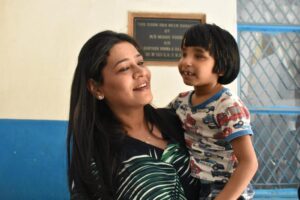 distribute aid in remote parts of Delhi NCR. Supplies include hygiene kits, ration, and other essentials.
The Wishes and Blessings Ambulances were launched in July 2020, wherein transportation and medical facilities are being provided to underprivileged patients. The teams also execute tests in containment zones.
As a part of its SOS relief project, currently under Phase II of #OperationMilijuli, Wishes & Blessings NGO has provided support to victims of the floods in Assam.
Over the years, Wishes & Blessings has received awards and accolades in its field of work. They are:
Best Indian Social Enterprise Award by Action for India.
Best NGO in Childcare in the regional category by Spirit of Humanity and Americares Womennovator 100

Birthday celebration at an orphanage supported by Wishes and Blessings

Women Faces 2018 Award.

Registered on Darpan- NITI Aayog (Government of India).
Recipient of the Highest Fundraiser Award in Airtel Delhi Half Marathon three times in a row- 2019, 2018 and 2017.
Accreditation by GuideStar India.
Presently, Geetanjali oversees the entire functioning of Wishes and Blessings and strives to make a meaningful difference in the lives of all beneficiaries, donors as well as other individuals associated with the organisation.  Indeed, her efforts have been recognised and awarded by the government as well as private and media institutions. She has been awarded Rex Karamveer Silver Chakra. While she is also an acclaimed TEDx Speaker.
Truly, Wishes and Blessings is a platform for connecting donors with beneficiaries, to spread happiness, and to make dreams come true. The philosophy behind the enterprise is simple – many of us have unfulfilled wishes while some of us are more blessed and can help others fulfil their wishes; in return for which we receive blessings. Hence the name, 'Wishes and Blessings'.
We are sure, this story has not only inspired you but has also uplifted your spirits. You can also make a difference, by being a part of this amazing journey started by Geetanjali and her team. To donate, connect with them on their Instagram handle @wishesandblessings or email at wishesandblessings2014@gmail.com.
Contribute to Story Of Souls, which is an initiative where we invite people to share their stories with us. We want people to "write to heal." It is genuinely an Online Platform where you can share your real-life stories. You can also visit our Youtube channel
Our storyteller:
Alifia Olia.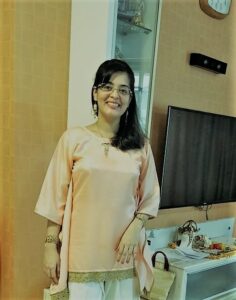 Alifia Olia is a Senior Creative Writer and Communication Consultant based in Mumbai. Writing is her passion, and reaching out to youngsters through her words is something that she truly loves. She has written short stories for online journals, feature articles for magazines, as well as motivational writing for newspapers and online blogs. Her passion is to explore the opportunity to write for children and youngsters, especially motivational writing, counseling through words, as well as fun and learning-oriented topics for them… She also takes up group as well as individual learning sessions that motivate children to coordinate and communicate better! Reach her at LinkedIn Id.