Art18 India is a platform that focuses on empowering independent artists. It is an online portal that supports talented artists to ensure that they keep getting regular projects. In short, Art18 works towards the goal of beautifying the entire world with one art piece at a time!
Art has indeed been one of the most cherished skills since the beginning of human civilization. From the stone age to the modern era, art's importance in human lives has only grown by leaps & bounds!
You will agree that few renowned artists make a fortune by selling just a single piece of art. Many talented independent artists in India continue struggling even to peruse art as a profession.
Our society continues to protect various artists & art forms, yet we need to see a substantial change in how an artist in our country is perceived.
Friends, given this, happy to share that we celebrate World Art Day on the 15th of April.
About World Art Day
World Art Day celebrates art around the world. Celebrating artists virtually is possible, too, thanks to the internet age. 🙂
In an interview, Deepa Shetty, the Co-Founder of Art18 India, mentions: "Art fascinates me! Since my college days, I have participated in many art competitions. Someday I want to become an artist." – says Deepa.
Hobby Vs. Job
However, I hold a belief that I could peruse art only as a hobby; I need to have a full-time job to support me."- says Deepa.
"I proved this theory wrong by going ahead and following my dreams. So after quitting my job as an HR, I decided to invest my time in painting rather than sitting idle at home."- says Deepa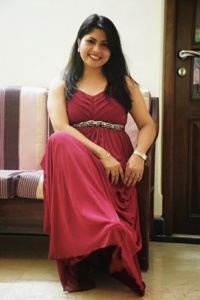 "It is the most fulfilling feeling when my artwork got curated. Surprisingly, one day I got an inquiry from someone to purchase my art! I felt thrilled! I decided to pursue art as a full-time career." – shares Deepa.
"While I was enjoying the entire experience, I realized that art doesn't have a shelf life as it just keeps getting better, and there would be so many individuals like me who would be more passionate and talented than me, but due to the lack of a platform are not able to capitalize on it.  Hence the idea of ART18 India was born." – shares a visibly excited Deepa.
Speaking further, Deepa adds, "Initially it was tough for us to spread the word out and get artists to enroll with us, but the support from my family and friends have been immensely helpful, which connects us with many art enthusiasts and independent artists.
Art18 India
In short, we love to develop the value of art and culture simultaneously through our endeavor – Art18 India.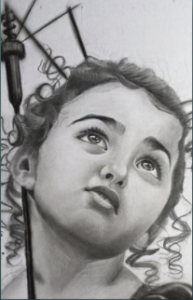 "Happy to share with you, we are actively working with more than 70 artists and can provide some income to them despite the COVID 19 pandemic. We hope to collaborate and work with many more independent artists shortly and empower them to achieve their dreams." – signs off Deepa.
If you are passionate about art and looking for the right platform, Art18 India is here for you!
Contribute to Story Of Souls, an initiative where we invite people to share their stories with us. We want people to "write to heal." It is genuinely an Online Platform where you can share your real-life stories.