Meet Raghavendar Askani, a well-known young social entrepreneur in India. 
India is a democratic country for 70 years now. As a free & independent country, every citizen of India is entitled to equal privileges and responsibilities. However, there are many milestones of our democracy that we are yet to reach. To entitle every citizen a life that they truly deserve!
As part of storyofsouls.com, we are happy to meet a young & promising individual who believes that education and training of our democratic policies at an early age will help to nurture socially, politically, and economically aware citizens of the future.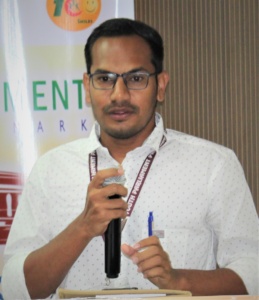 Social Entrepreneur social entrepreneur Raghavendar Askani
In our story, we are happy to present to you some of Askani's ideas and initiatives that have been instrumental in Youth Empowerment Public Policy and prominent Governance Reforms that will empower every citizen for the betterment of our country. We are sure his journey will inspire you, just like it did us!
To help ideate and deliver better governance models for our country, Askani's recent campaign about the Policy in Practice series encourages an open dialogue between constitutional experts and educationists. 
"As the youth awakens, the nation awakens." – believes Raghavendar Askani…
According to Askani, India is still a nascent democracy. He says that policy-making and governance have never really been a conversational topic for many households and friend circles. 
With the advent of technology, we have a ready platform that provides a preview of our governance models. It also allows us to voice our opinions which may or may not be well informed.
But the biggest question still lies ahead of us.
Is social media trending enough to bring in better reforms? Will the opinions generated on the online platform really matter? Also, there are other challenges that need to be met by a truly competent individuals. And one of that competent individuals is Raghavendar Askani. 
Raghavendar Askani has taken upon himself the uphill task of ensuring that our future generations are aware of the constitution, their constitutional rights and trained to lead a self-reliant, flourishing India into the future.
Some facts & information for you
Askani is noted for founding the Youth Parliament Program (YPP) and being the  National Coordinator of Youth for Better India, one of the most influential youth organizations in the anti-corruption movement.
According to Askani, the best way to ensure a thriving democracy is to nurture tomorrow's leaders. This idea led to a youth empowerment drive focussing on teaching democratic values & parliamentary procedures to young minds.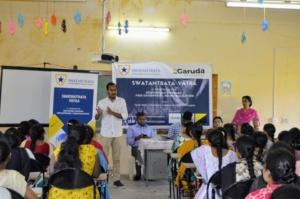 All about the Youth Parliament Program
Many young leaders with bright minds full of ideas are looking for a platform. According to Askani, YPP is one such platform that promises transparency and integrity and a credible body of work. Here are some of the well-implemented programs that have had a positive impact on our society. 
More info about YPP for you
YPP believes that quality education is a significant factor that can transform and transcend young minds into rational, clear thinking and socially conscious citizens that can lead India in the future. Therefore, Askani and his team have started discussing these educational reforms via their Policy In Practice series.
Through this series, YPP invites young leaders & policymakers to collect data from the ground level. They also encourage a continual dialogue that will help to shape substantial policy. 
The YPP Policy in Practice series
We are in the midst of a Covid-19 pandemic. More so, in recent months, work from home and online schools are now an acceptable norm. Even as we were grappling with online education and weighing its pros and cons in classroom learning, the Government of India (GoI) introduced the National Education policy 2020. We are yet to see its implementation & impact on education – shares Raghavendar Askani. 
Facts about Youth Empowerment 
Askani and his team have also organized several YPP sessions across the state of Telangana on Educational Reforms, General Equality, Judicial Reforms, Police reforms, Electoral reforms, and Local Governance. In addition, they have directly engaged with thousands of spirited youngsters and helped create awareness on governance reforms through various media sources. 
YPP has also successfully organized Career Guidance and Skill Development workshops, especially in rural areas. This campaign has benefited many unemployed young Indians who are now self-reliant and earn their livelihood with dignity. They also mentor thousands of youngsters about adding value to various government departments and think tanks, and Civil Society Organisations.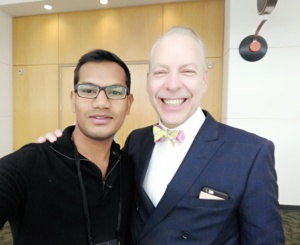 Reforms by YPP
Citizen's Charter bill / Right to Service Act
One huge step towards curbing corruption is the Right to Service Act, which was first proposed by one of India's acclaimed political reformers and columnist, Dr. Jaya Prakasha Narayana. He had introduced this act in the form of a bill to the central government body through FDR (Foundation for Democratic Reforms). 
FDR is now conducting a series of YPP sessions in various colleges and collecting ideas from well-informed and innovative youngsters. Above all, the Telangana government was the first state in India to include these ideas in the Right to Service Act!
Dr. Jaya Prakasha Narayana played a key role in finalizing the RTS act bill. Finally, the Telangana government implemented the Telangana & Andhra Pradesh state Public Services Delivery Guarantee Bill in 2017. 
Education Bill
YPP didn't cease to be a learning program! The Education Bill from Youth Parliament is the first of its kind, completely prepared by youngsters who have ensured that it includes much-needed elements about the education system. YPP has also submitted it to the State Legislative Committee, National Human Resource Development.
In India, this is the first instance in which brilliant young minds will be introducing a bill into parliament. The YPP team closely monitors the preparation process and has already taken suggestions and proposals from more than 40000 students. 
Their Impact on Society
Similarly, the Youth Parliament sessions in Telangana have helped YPP to understand the youth better!  This opportunity led to mentoring many young minds to pursue their dream for a Better India; through various initiatives like internships, opportunities in Civil Society Organisations, Think Tanks, and CSR initiatives. 🙂 
YPP has also been instrumental in creating the next generation of leaders. Many of them are changing society in real-time through the Right to Information Act (RTI) and Public Interest Litigation (PIL). Others act upon their political aspirations and contribute towards well-intentioned and transparent policy-making by contesting Telugu states' elections.
Chartering New Horizons
Raghavendra Askani is highly optimistic about building a new India. Therefore, all his endeavors are with a single-minded focus of ensuring that youngsters understand parliamentary processes and become law-abiding citizens. 
"I can promise that our work at YPP has deepened Democracy and also substantially encouraged community participation with each of our initiatives. I can say with confidence and conviction that we were able to mentor a good number of spirited youngsters with character and competence for Nation Building." – Askani declares.
In addition, he firmly believes that understanding the constitution, rules, and tenements is essential for systematically and effectively conducting any policy-related discussion. Eventually, such a healthy dialogue between informed citizens will enhance our overall decision-making abilities as a society.
Friends, here's how you can contribute to empower youth and shape a better future for India:
 Our Storyteller: Priti Gaikwad 
Priti Gaikwad is a seasoned communication specialist with 17 years of experience in content writing and marketing. She also has a diverse portfolio inclusive of technical, marketing, and brand-building initiatives.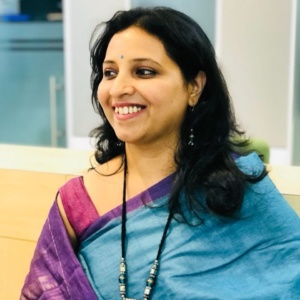 Priti is proficient in aligning herself with a brand's persona and guidelines, devises effective marketing strategies, plans noteworthy campaigns, and generates interest for the companies, products, and people she endorses. She also loves to develop a synergy of customer-centric strategy, impactful content, and responsive design that would be a significant contributor towards the success of marketing and sales campaigns.
In addition to these professional pursuits, she considers herself an avid reader who loves to write. She also writes short stories, poems, and articles for her blog to ameliorate and satiate her creative instincts. Priti is most ecstatic when she uses her skills to write about the do-gooders who give back to society and can help empower them with her words.
She also loves to dabble with spiritual and esoteric things, such as meditation and alternative healing therapies. In addition, she exudes dreamy, unconventional vibes, finds joy in the simple things, and is profoundly grateful for every sunrise, sunset, and star in this magnificent universe. Reach out to Priti on her LinkedIn ID.
Contribute to Story Of Souls, an initiative where we invite people to share their stories with us. We want people to "write to heal." It is genuinely an Online Platform where you can share your real-life stories.