Motherhood is a sacred sect of humanity and these mothers are a perfect personification of doing our bit towards a better world, despite our limitations. In a time when we are nitpicky and overly critical of our own kids, this mom-trio is setting an example worth emulating. Their kids'; disabilities are powerless in front of their strong determination. This is the story of Club Indradhanush Disabled Youngsters founded by Rekha Rustagi, Renu Bakshi and Pallavi Pathania, who are just as different from each other as they are alike. The common thread that binds them is the fact that they are mothers of youngsters with disabilities.
Passion of Mothers
In a world where persons with disabilities are looked down upon, and where mothers are held responsible for giving birth to disabled children, these women have embraced their children's disabilities with love, admiration, and care.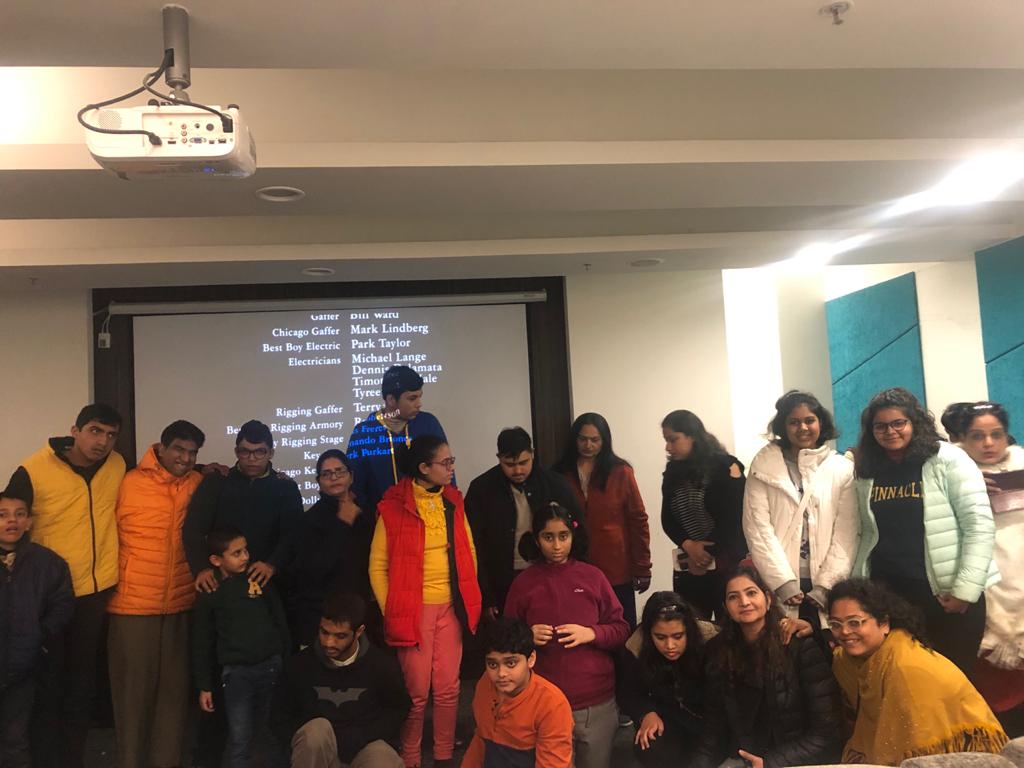 As mothers of youths with disabilities, these incredible mothers have always been on a pursuit to find activities to keep their children socially active and constructively engaged. However, the deep-rooted stigma against persons with disabilities made things a little worse for them. Only when they reached out to more parents did they realize that there were other parents too, looking for social activities for their children with disabilities! A popularly acclaimed fact that necessity is the mother of invention. Hence, these moms got together and created their own happiness. They conceptualised a safe space where individuals with disabilities and their families could get together and use their resources and enthusiasms constructively. This piece of happiness birthed in 2019 and named as 'Club Indradhanush'.
Know about these mothers
Hailing from diverse backgrounds, the three inspiring mommies used their expertise to fulfil the club's unique purposes. Rekha's fashion designing and flair for foreign languages, Renu's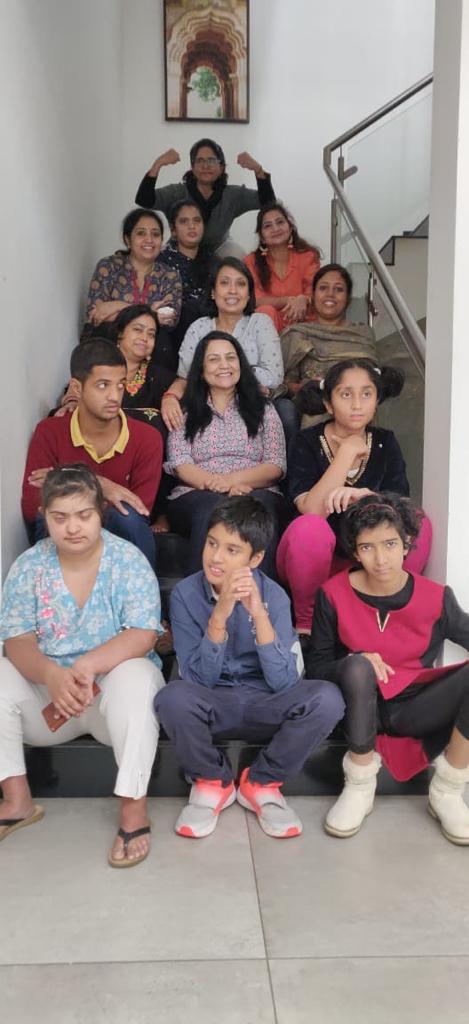 entrepreneurship skills and an empowering PhD from the JNU. Pallavi's expertise from her days in corporate life blended to give the club a holistic understanding. Hence, the knowledge and skill of these special moms in their respective areas have been simply profitable in shaping the way the club works.
Through this club, Rekha dreams of building an inclusive society for individuals with disabilities. Renu wishes to increase awareness about the emotional needs of disabled individuals, and Pallavi envisions a non-judgmental environment for them.
Vision of Club
The club's visions and core beliefs are where the aspirations of the club's three founders come to life. Club Indradhanush is determined to burst the social bubble of stigmas. Which engulfs the society and impart a message in black bold capital letters. Youngsters with disabilities are entitled to enjoy life as much as everyone else. Members of the club are of the opinion that people feel a sense of discomfort around individuals with disabilities. This tension arises from the absence of proper education, which in turn leads to discrimination.
Ideology
The club's ideology is in sync with the global body. TheUnited Nations' 2019 theme which lays emphasis on the promotion of participation and leadership of persons with disabilities. Dispersing awareness about the basic needs of human interaction, Club Indradhanush aims at enhancing the quality of life of teens with disabilities and their families by encouraging their social integration into society. The main challenge for the club was to build a community of parents. Its focus is on a community that provided livelihood to these parents.
How is it to live with these kids
Living closely with persons with disabilities themselves, Rekha, Renu and Pallavi know the importance of an inclusive society – a society which treats persons with disabilities as fellow human beings interact without discomfort, and provides ample opportunities for their growth. Thus, their unique thought processes and open-mindedness have been instrumental in bringing countless parents of children with disabilities together.
The awareness camps
In a bid to spread their ideas far and wide, Club Indradhanush Disabled Youngsters has umpteen social events to its name. In a first-of-its-kind awareness event, the Club organized a flash mob in Gurugram's Cyber City. "It was a perfect way to launch the club," recalls one of the members. From there on, baking workshops, movie outings and family picnics have allowed the members to interact with a like-minded community. All activities taken up by the club are in line with the club's
mission – To create a safe and sustainable platform for the social integration of individuals with disabilities and their families.
During Covid-19 Pandemic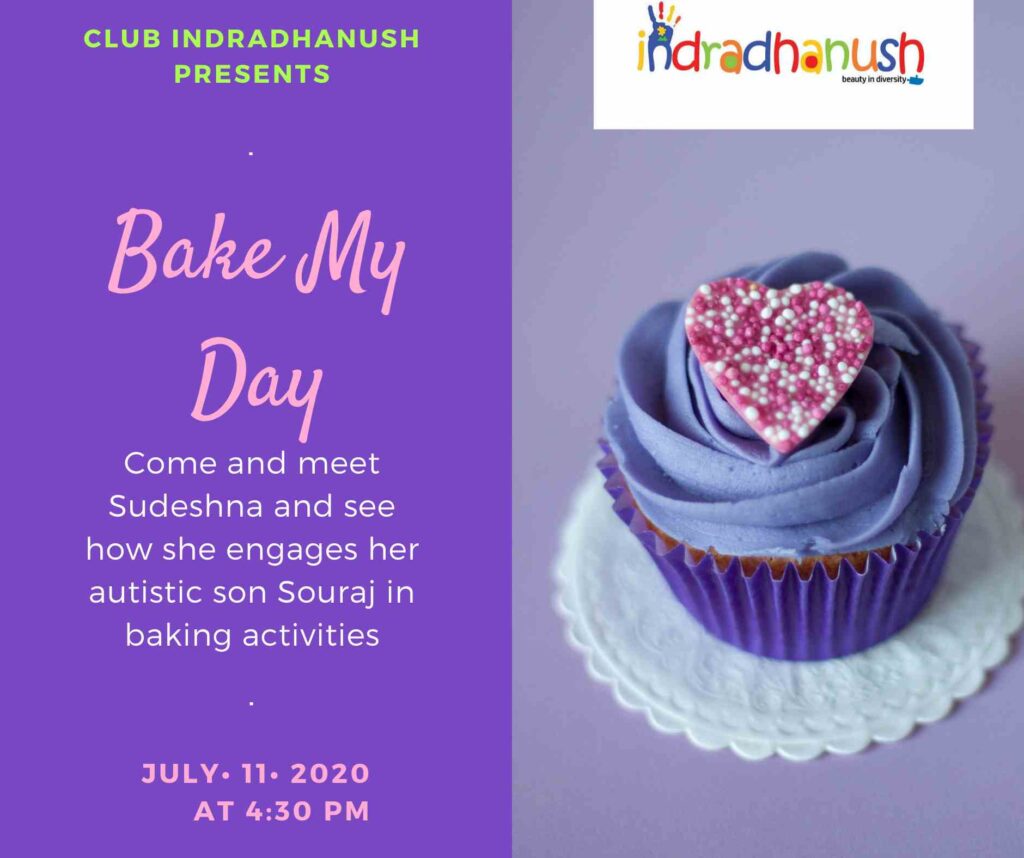 The on-going pandemic brought about by the coronavirus has also radiated its effect on Club Indradhanush Disabled Youngsters. Due to COVID-19, keeping up with their traditional outdoor programmes seemed bleak. Hence, the club's outdoor activities stopped immediately. "The initial days of
lockdown were confusing. We felt a little lost. However, the social distancing brought about the pandemic has actually brought the club members closer. Our WhatsApp group played a pivotal role in furnishing a safe space where all members could express their concerns and get adequate support through each other's personal experience," says one of the founders.
The WhatsApp group become a knight in shining armour and encouraged Rekha, Renu and Pallavi to inch closer towards their goal. In order to help with the global pandemic, the group members are driven to bring the real-life motivating stories of their very own group mates. Club Indradhanush accomplishes this via their online interactive sessions. The idea behind these sessions is to motivate parents to see the best in their youngsters with disabilities and create awareness by bringing the achievements of these youngsters to the forefront.
A step towards growth
As creators, these phenomenal mothers – Rekha, Renu, and Pallavi – are delighted that their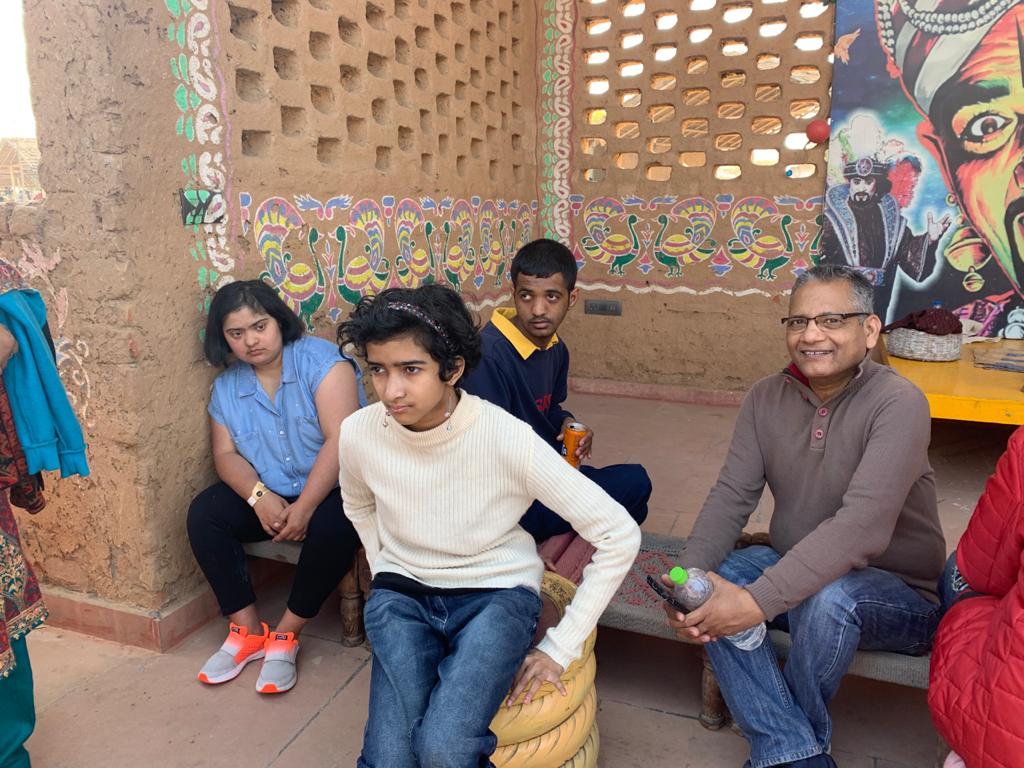 community members have been sharing crucial resources available for children with disabilities during these difficult times. This has opened doors to a lot of opportunities for the young disabled members.
Club Indradhanush advocates that individuals with disabilities are individuals first. Hence, it's about time we take our focus off their disabilities and place it on their capabilities.
The club members are thrilled to see their initiative received with open arms. "The
the positive response we have been getting from the disabled community is the fuel we need to maintain the mechanism of the club. We are looking forward to broadening our reach. We also look forth to start working on providing sustainable employment opportunities," says a fellow of the club.
Club Indradhanush's message is loud and clear.
The world is a colourful medley of reds,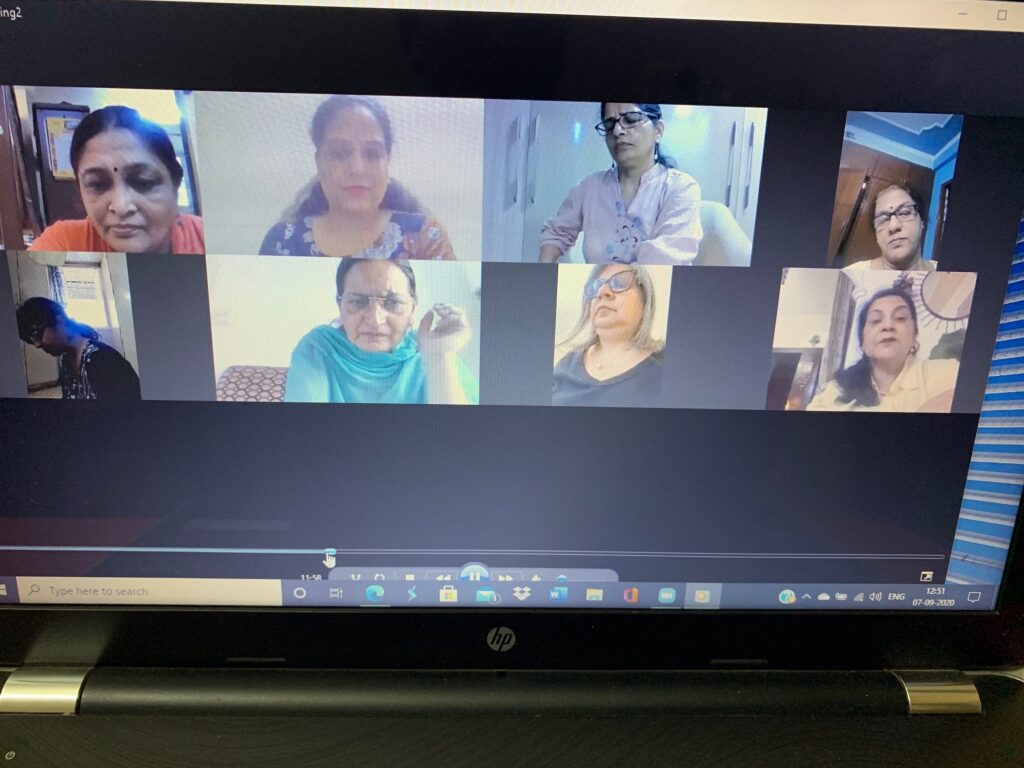 greens, magentas, blues, blacks, and whites. We, as gorgeous shades, deserve equal appreciation for the beauty we reverberate. Just as each colour adored for its magnificence. Each human being, too, deserves respect for who they are, keeping all biases aside. It is rightly said that when a mother rises, no force is strong enough to hold her back. No adversity is bolder than a headstrong mother fighting for the rights of her children.
Pallavi, Rekha, and Renu are role models for all the mothers out there – to cradle and nurture the good in the young ones. They are on a journey to make this world a safe space for persons with disabilities and there is no turning back! The club's membership is open for all parents and caregivers of individuals with special needs.
Join them in  their movement
To join their colourful WhatsApp group, readers can drop a message at 9958055113, 9313429111, or 9987575077. You can also visit their Facebook page for the latest updates. The club also invites corporates for collaboration for employment opportunities.
Our Storyteller: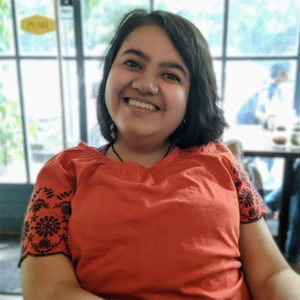 Kavya Mukhija is a student of Psychology, a writer, a calligraphy artist, and a creative content creator. She loves traveling and exploring new places. Always dressed with a smile, she considers spreading happiness a good deed. Last and least, she is a woman with a disability who believes that more than the 'disability,' it is the negative perception towards 'disability', which is disabling. Reach her at Linkedin Id. 
Contribute to Story Of Souls, which is an initiative where we invite people to share their stories with us. We want people to "write to heal." It is genuinely an Online Platform where you can share your real-life stories.