There is no denying the fact that every home is unique. But the world has a handful of people who take this statement seriously and go out of their way to make homes feel like heavens on earth for their dwellers. One such person is with us today, who managed to find her calling in the home décor industry. She now brings to her customers' carpets, rugs, curtains, and much more décor items the way they want. Today we are going to present you this great article that contains interior decoration tips by a Gurgaon-based interior design entrepreneur.
You can customize these things too, did you know that? And what if we tell you that one can customize these at much cheaper costs than what one would pay at an emporium.
Meet Shubhi Agrawal, to know about her passion for beautiful homes and how passionately she is working towards making another home uniquely stylish!
As a 14-year old, was born in a small town in Madhya Pradesh, she had expressed her desire to own a company so that she can be a job-giver and not a job-seeker. Little did she know then that her innocent statement would one day turn out to be a reality that she would be happy living.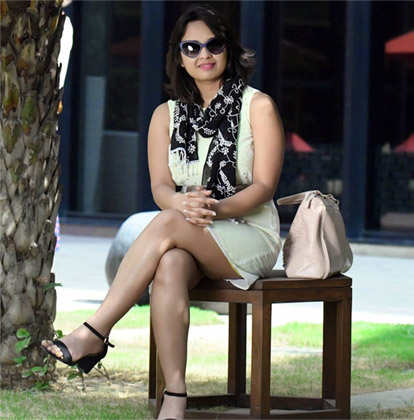 However, this is not how she began her professional journey. Instead, she chose to start her career with a five-star hotel in Chennai, after which she tried her hands in sales and marketing department of ITC, followed by aviation, hospitality and tourism management, while also learning digital marketing on her way.
As she was destined to be an entrepreneur, these jobs would not have given her the satisfaction that she wanted.
It took her two years to finally take the bold step of quitting her job and paving her way into entrepreneurship when in 2016, she registered her company under the name of "Fabsouk Pvt. Ltd.".
After some market research and study, fuelled by her love for decorating, she entered the home décor industry, even though she had no formal training or experience in the $664-billion huge industry, which has a growth rate of 4.4%.
With Fabsouk, she deals in customized rugs and carpets, vases, wall arts, premium candles, and other home and office décor accessories.
Even though she lacks the quintessential experience, what helps her is her passion. So much so that she looks after everything herself, giving that personal touch to all her clients.
Here are the excerpts from our interaction:
Q: Tell us about your starting years in the industry?
Like other entrepreneurs, I have also faced a few challenges during my initial days, viz.
Lack of capital: It was hard to invest a huge amount or start with a vast inventory. Since I had no such background, every penny that I put into the business was hard-earned.
Finding the right manufacturers: The search for understanding manufacturers was tiring. But thankfully, I landed with a few manufacturers who are supporting me well.
Male-dominated industry: As a girl, I had a lot of difficulty in convincing people that I can deliver the promise.
Q: Did your family support your decision?
Yes, very much. It is my husband who was with me. I got a lot of support in a lot of things when I was starting up. When he is the biggest support for me, then nothing sounded practically impossible for me!
Q: How is it dealing with artisans?
It's a mixed experience. But mostly, it's a good one. I have to go to the factory and have to guide the artisans about developing each carpet and also about the materials to be used. I explain every detail extensively so that there is no scope of error. Directly dealing with artisans cut down the mediators and provide quality products to end-users at a comparatively lesser price.
Q: Being a woman in power yourself, you must be in favor of women being independent?
Yes, I firmly believe that all women should be financially independent. 98% of my weavers are women.
Q: How has been the response so far?
In one word, positive! I was able to provide my customers with customized rich-looking décor items at an affordable price. By the end of this year, we plan to enter into fine arts, customized wall décor, antique, and much more. Feel free to know more about our work and to connect with us.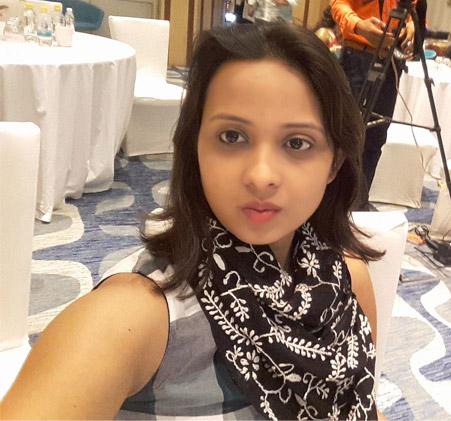 Q: What is your message to a budding woman entrepreneur?
Be confident about the product which you are dealing with.
Know your customers.
Be calculative! Learn to fish rather than buying fish every time.
Being humble and having the right approach is the key to success.
Q: How has been your journey so far?
Adventurous would be the best word to define this journey. I have had my share of ups and downs, but thanks to God, I maintained my strength to sail in the tides and didn't let success climb over my head. However, I believe that there are still 'miles to go' for me and my business.
Our Storyteller
​Nandini Sharma Kapur is a language professional, who believes in giving wings to words. A linguist by profession and a writer by passion, she loves to write stories about emotions and relations.