Lochan Doke Tea Estate China to India Chai Story
A Political Overview
Two neighbouring countries are likely to share similarities. However, China and India are poles apart. From their culture to language everything is as different as night and day. Perhaps, there is one thing that people love equally on both sides of the border. This thing that forms a common string is tea.
Tea is a native of China. However, when a Britisher named Robert Fortune, sneaked a tea plant into the Indian borders, Indians found a new love. This is how, 150 years ago, Darjeeling became a hub for black tea plantations.
Rajiv Lochan – Founder of Doke Tea
Rajiv Lochan lives in Siliguri, West Bengal, India and carries forward the legacy of Chinese tea. In 2004, Rajiv got an opportunity to learn about Chinese tea and decided to grab it. He headed to China, and since then he has been looking after his tea gardens.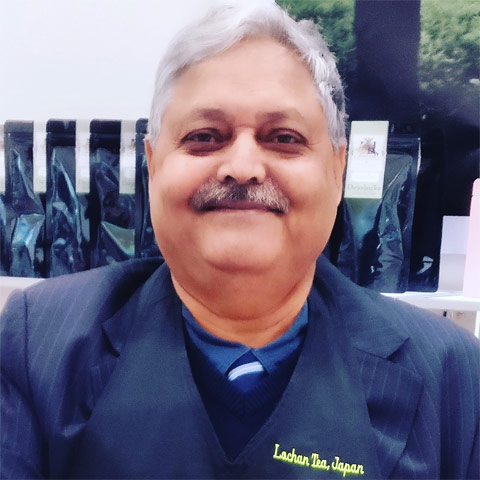 When Rajiv was first exposed to Chinese teas, all he wanted to do was learn more about them. So, he went to China on several occasions and became friends with Xiao Juan and his niece. Rajiv's Chinese friends gave him the nickname, Lao Luo, which means Dada Ji or an old wise man, Lao is old, and Zhen is Tao or spoken with respect. Shi Xiao Juan and Lao Luo have known each other for 14 years. They were business partners before their alliance faced a rift. As a result, they went in different directions with their respective tea businesses. However, the hue of their friendship continues to get stronger.
The Lochans
Lochan Doke Tea Estate is a venture of the Lochans. Its first seed sow by Rajiv himself. Ever since then, he's reared his tea gardens as if they are his little babies. Now, all the family members including his wife, daughter, and son work on it to make it flourish. And it is indeed blooming! The government had given Lao Luo the responsibility of making Darjeeling a centre for tea production. An engineer by education, Rajiv keeps high hopes with a wish to transform the image of Darjeeling in the global market. And contrary to what people fathomed, tea leaves blossomed in Darjeeling. He strived relentlessly and in the matter of some time, people all over the world were devouring his tasteful tea. Today, he is known as the 'Global Ambassador Of Tea'.
The Smart and efficient Neha 
Rajiv's daughter, Neha is exposed to tea-making during a tea-making workshop and that kick-started her journey into the world of tea. Neha was married off, however, her marriage did not last long. Moving on after a failed marriage is hard and it was for Neha as well. When Neha's marriage sailed south, her father got her back. He involved her in the family business. Life became all about getting an education, managing office, and later, lookin0g after the tea gardens. Slowly and gradually, Neha got the hang of things. She now understands that tea making is an art. It is all about innovation. Neha is happy with what she is doing and loves her life.
Beautiful Tea Estates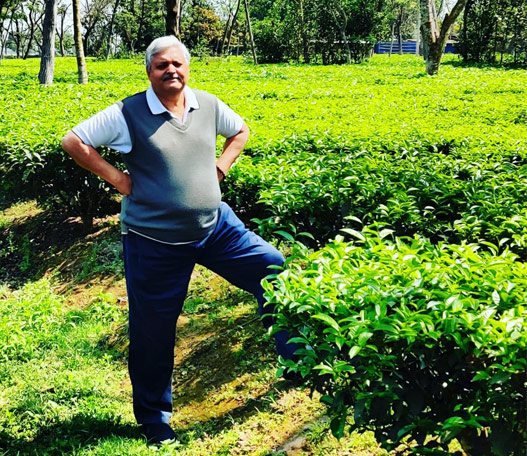 Lochan Doke Tea Estate is an experimental space where the Lochan family keeps exploring the skills and techniques Rajiv had learned in China. It is the product of this experimentation that they started manufacturing the tea leaves too. Earlier, they would sell the tea leaves to factories. However, once the factories shut down for 15 to 20 days, the tea leaves stay in the plant for a long time. That day they tested all the things they learn in China. And since then, they have been manufacturing tea leaves in Doke Tea Gardens.
Rajiv loves tea with all his heart. However, his love for his loved ones is beyond what words can say. Every year on Independence Day, Rajiv and his wife Manisha distribute sweets among the laborers in tea gardens. Manisha loves the 'Doke life'! Sharing a symbiotic relationship with her husband, both of them take care of each other's needs. Amidst all the tea-making, their bonding with Chinese friends continues to become stronger. They visit the Lochans in India and both the families reminiscence good old days by making and drinking tea. In fact, Rajiv even hopes for Neha to learn tea-making in China.
A passion for generations
After teaching every skill and technique to his children, Rajiv hopes for a bright future for them. He wants them to love their job. And once they put in their heart and soul, it will flourish beautifully. Just like his beautiful tea gardens.
Our Storyteller:
Kavya Mukhija is a student of Psychology, a writer, a calligraphy artist, and a creative content creator. She loves travelling and exploring new places. Always dressed with a smile, she considers spreading happiness a good deed. Last and least, she is a woman with a 'special ability' who believes that more than the 'special ability,' it is the negative perception towards ' disability', which is disabling.
Contribute to Story Of Souls, which is an initiative where we invite people to share their stories with us. We want people to "write to heal." It is genuinely an Online Platform where you can share your real-life stories.