Yes, we all know that change is the only thing which is constant but, still, we try to live our lives in a normal manner. That's how we have been living till the last week of March 2020 when everyone got locked down due to Covid-19.
The epidemic brought the Fastrack living to a standstill throughout the world, where everyone struggled to understand what is the new normal and how to adapt to this lockdown situation. There were few who extended their helping hands for all those who did not have a basic three-course meal to eat.
In the last couple of months, the world especially our country has seen many brave men and women as Unsung heroes Covid 19 who have stepped into the battlefield, and in a truly selfless way have helped humanity (especially those who are hungry, struck at unknown places under odd circumstances, and are downtrodden) from the threat of the deadly pandemic. Let's look at how with the help of common citizens and good samaritans, we have emerged in victory, albeit in these tough times.
We, at storyofsouls.com, would like to takeout some time, to appreciate the efforts of those corona warriors, who served the community and set examples for the world that humanity is still alive, despite all the odds and without thinking about their own health they came forward and have helped.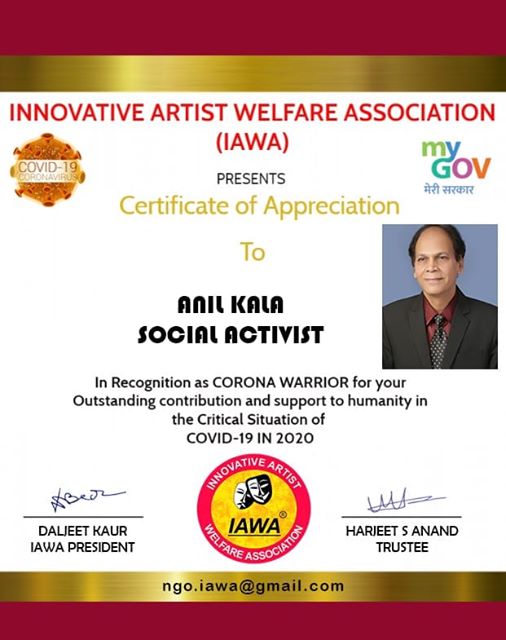 Anil Kala and his Family
Anil Kala, a tax lawyer by profession, hails from the Kota district in Rajasthan, but his contributions, including in cash and kind to a number of organizations across the length & breadth of the country, has helped to make a moving difference to humanity in the wake of this saddening catastrophe. To mention the names of these NGOs & charitable organizations such as the Rotary International Club, Kota; Abundant Life Assemblies, Mumbai; Iktaara Foundation; Innovative Artist Welfare Association (AIWA); Indian Motion Pictures Producers' Association;  Ashish Eye Hospital, East Mumbai; Jain Social Group International Federation both in Mumbai and Kota; and last but definitely not the least, PM CARES FUND, where Anil Kala and his family have contributed in a truly magnanimous way.
During the Covid-19, They served several needy families in Indian cities such as: Mumbai, Delhi, Kota, and Jaipur donated generously by Anil and his family. Hats off to him!
This has been the nature of Mr Anil that he has been a generous and helpful man for the needy and served population. He chooses to help in kind rather than giving money to those who are seeking help is a true example of Unsung heroes Covid 19.
Saluting Rahul and his team of The Uncivilized Indians: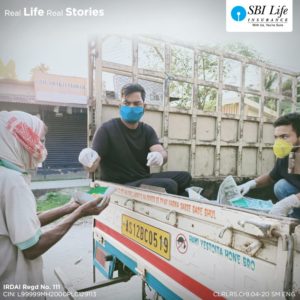 "As a part of the Swatch Aahar campaign, the UCI foundation from Ranchi and Tezpur provided relief in these areas, shared cooked meal packets to over 200 hungry people on a daily basis. Separately, relief kits in the form of essential commodities are given to each and every family. They covered 3,000 houses in the entire locality."
Hand-sanitizers and marks
Apart from this, The UCI team dispensed tons of good quality hand-sanitizing liquid to 500 affected people, as well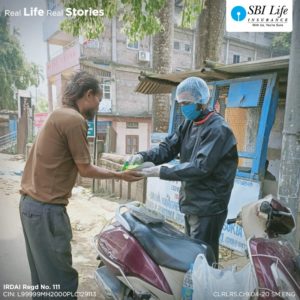 as distributed in-house tailored face masks to 1500 persons – those including doctors, health specialists, sanitary workers, policemen & women, amongst many others.
Food supplies to villagers
In another instance, in the tourist locality of Tezpur, The Uncivilized Indians delegated the operational workers who were armed with necessary supplies to reach out to the surrounding villages' elderly people, differently-abled, and ailing people, thus ensuring door-delivery of food items to each and every house in the locality.
Safety kits to Tea garden workers
Not far away, in the beautiful and busy tea gardens of Sonitpur, in spite of the many health hazards due to the virus exposure, the garden workers could continue to pluck tea leaves for the season with minimal risk exposure, thanks to the efforts of our team for the safety kits delivered in time.
The blessings came to the team UCI they were touched to receive a note from a pregnant lady who was deeply thankful because they were instrumental in helping her to unite with her mother just before her child's delivery.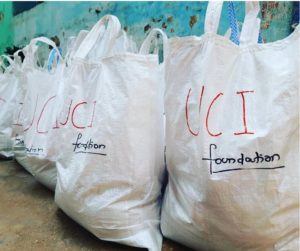 Due to the unexpected lockdown due to COVID-19 and sudden closure of transport facilities, a lot of people were stranded in unknown lands, away from their homes. A group of seven people who were stranded in the village of Balipara in Assam were rescued by our vigilant volunteers. They along with the help of local police took care of their food. Also, other essentials until they reached their respective destinations safely.
Blood Donation
Holding service to mankind over anything, the members of Team UCI donated blood. The blood was donated in the hospitals and blood banks. To ensure a high level of hygiene for the women working in the tea gardens. The team collaborated with Paint in Red, a local organization to help them distribute 380 sanitary napkin pads amongst the ladies.
Other collaborations with organizations like Love and Acceptance, Tezpur Foodie, and the Green Hub, helped us to cover greater geographical areas to reach out to the needy people. Aren't they all are the Unsung heroes Covid 19.
Ashish and his Duayen foundation
Keeping humanity alive while working out the unique system of food distribution, in Corona.
Ashish Sharma, founder of the Duayen NGO, and his entire team believes in protecting the lives of the frontline social workers during COVID-19. In their efforts to reach out to these Corona warriors. The team distributed hygiene and safety kits to 500 individuals and organizations. Apart from this, during the period of the 49-day lockdown, his team involved themselves in serving food to 400 people twice daily. Separately they distribute 350 ration kits to the deserving families and individuals.
Their Activities
Duayen Foundation takes pride in sharing their active involvement. In the areas such as dissemination of public announcements and updates. Talking about the lockdown in different parts of the metropolitan city.
In their quest to reach out to those stranded in places away from their homes. The Govt. launched special Shramik trains. Once again, Duayen Foundation came forward as corona warriors. They rise to the occasion by sharing and distributing free food. More than 2000 Shramik passengers on the way to their home served. Food donation organized by Duayen was also a grand success. With 35 donation boxes laid out in different areas of the city. People generously donated Ready-to-eat food and other consumable items. All for those who truly need them. In these tough times, mental toughness can sometimes take a toll.
Duayen foundation alone handled 80 depression cases during this phase. They provide Tele counselling services to individuals.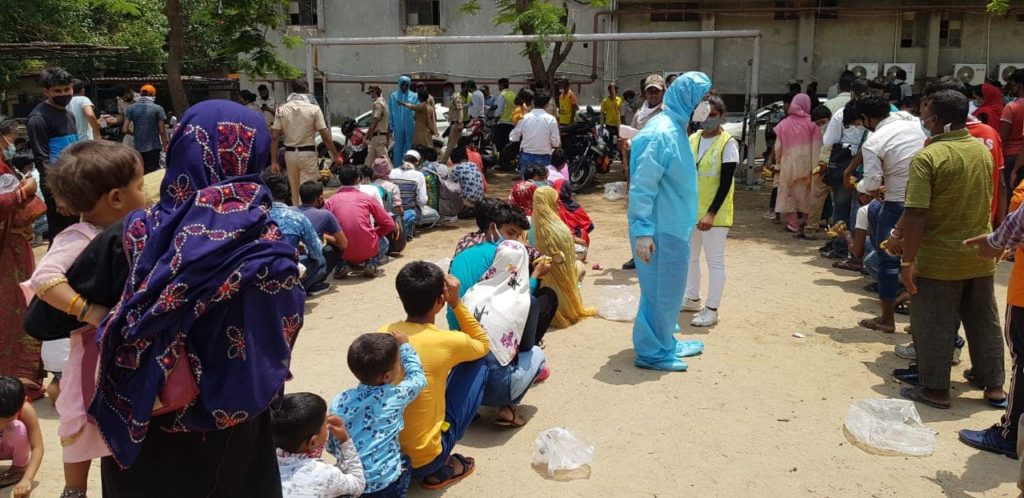 Self-Reliant India providing online education during the lockdown in Rural India
Over the span of these months, the team at Self Reliant India, an NGO based in Haryana, has been working dedicatedly to make the dream of education for all – an emerging reality.
Through their efforts in enabling technology-enhanced learning. That also during the COVID times. The volunteers and team members at SRI have worked relentlessly to make this happen.
Home studies
The SRI team whole-heartedly supports the 'Ghar Se Padho Abhiyan' movement started by the Government which is truly gaining momentum. These times requires us the most – shares a senior member from SRI.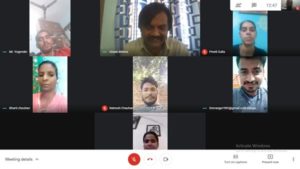 Selection of Students
We received good news from this team during the lockdown. Their 35 students selected in the first list of Jawahar Navodaya Vidyalaya, in Rewari, Nuh and Jhajjar cities. These all are the Government Schools in Haryana!
Ration kits distribution
At SRI, education has been at the forefront of their activities. But it is in these COVID times, the NGO deliver ration kits to the families. Under their systematic approach of distribution of food, material and necessary provisions.
While some organizations and group volunteers act as corona warriors. They collectively stood up to battle out against the Corona threat. It is the humane individuals behind trying to make a difference to mankind. indeed their ways are profound and heart touching.
Great work by Lakshya Jeevan Jagriti NGO
The unexpected pandemic is definitely a witness to the extraordinary journey of 5 Unsung heroes Covid 19. They have embraced this emergency situation. Further, rose up to the occasion by channelling their energy and resources to extend a helping hand for everyone.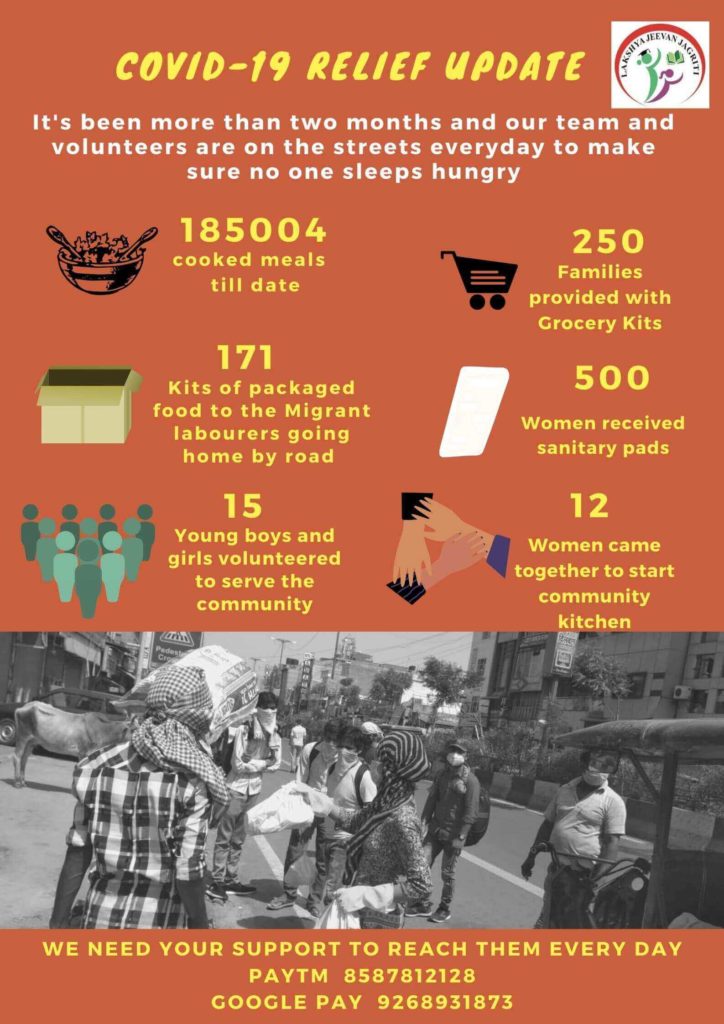 During the lockdown, 5-member team of Lakshya Jeevan Jagriti has distributed 3000 food packets to 300 families. In the nearby railway track in the Daya Basti of Central Delhi, non-stop and on a daily basis.
Vision
Indeed, the volunteers of the NGO have been doing their best to help. Those people who are suffering during the lockdown. The unsung heroes are utilising all their resources as well as their time to reach out to those in need. To make this happen, they worked round-the-clock to supply.
Supplies distributed 
The supplies include Cooked meals, dry grocery kits, sanitary pads, facemasks, hand sanitizers, and ready-to-eat food packets and likewise. All of these are loaded and distributed to needy people. The Daya Basti slum, Nehru Nagar, Zakhira, Tank Road, 100 quarters, Shadipur village and numerous other slum localities of Delhi. In order to bridge the gap of funding, the team is taking help from 12 housewives. These ladies are from the Karol Bagh area who arrange cooked meals for them.
The team
Since 2009, corona warriors like Rahul Goswami, Summaiya Afreen, Minakshi Thakur, Preeti Mittal, and Rinju Sah. From the Lakshya Jeevan Jagriti decided to work towards Education and Skill Development. This is for the youth and the underprivileged children of the area. Their parents are daily wage earners who cannot dream of a normal life for their children. "We are trying to support them to achieve their dreams, by providing opportunities to step up in life," says Summaiya Afreen. She is one of the core founding members. Eklavya is an after-school support program. This program reaches out with their digital literacy campaign. On the other hand, 'Aao Sath Maa' is a financial literacy program. It aims at the women and mothers of these children whom they work with.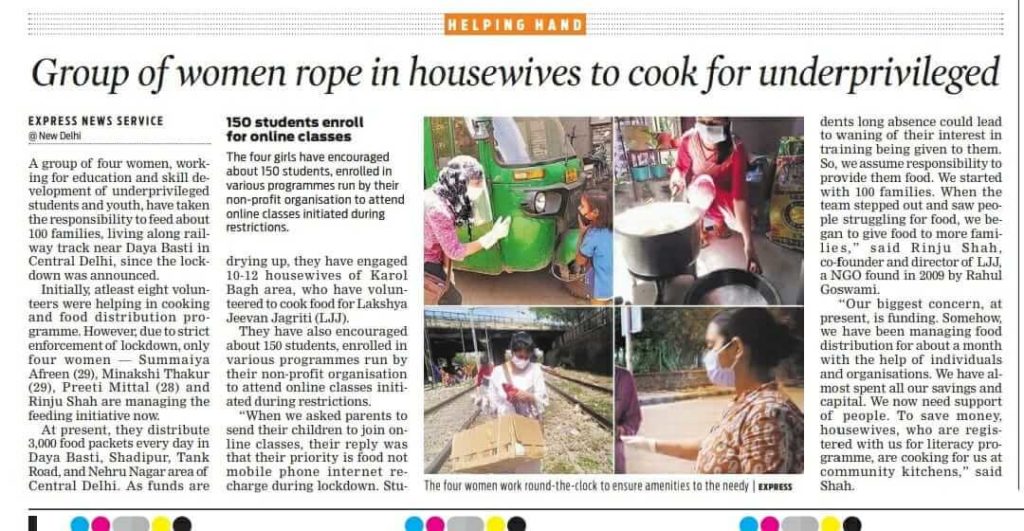 Other Programs
Apart from this, they have an Employment training program for the youth. As well as a Team training program in Corporate companies. Also, other organizations running under the name of Personal Mastery program. They conduct on a large scale basis across the city- says – Minakshi Thakur.
During the pandemic, the Lakshya Jeevan Jagriti has been doing an enormous amount of good work, in order to support them you can make your contribution at Milaap Fundraisers Support
Watch News Coverage Video on Facebook
At the Story of Souls, we wish to acknowledge and adulate the above Unsung heroes Covid 19. They are the actual change-makers of our society, who along with many others have touched many hearts. Yes, they are the true Corona warriors of our times, protecting us and our country through these tough times… Jai Hind!
Our storyteller: Alifia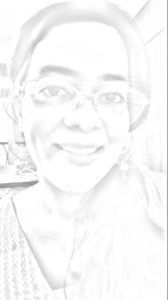 Hi, I am Alifia, I am a senior creative writer and a communication consultant. Writing is my passion, and reaching out to youngsters through my words is something that I truly love. I have written short stories for online journals, feature articles for magazines. Also, motivational writing for numerous newspapers and online blogs. My passion is to explore the opportunity to write for children and youngsters. Which revolves especially around motivation, counselling through words. This should also be fun and learning-oriented topics for them. I also take up the group as well as individual learning sessions that motivate children to coordinate and communicate better! Reach her it
LinkedIn ID. 
Contribute
 to
Story Of Souls
, which is an initiative where we invite people to share their stories with us. We want people to "write to heal." It is genuinely an Online Platform where you can share your
real-life stories
.