Monday Motivation – React VS Respond – It's true that life is uncertain most of the time, yet we tend to react & respond to any given situation that brings us the results, whether we like it or not!
In our Monday Motivation with Story of Souls, Nikhil Mittal gives us some tips to make sure we react, respond & attract the right opportunities in life in a way we truly deserve! We can do this by understanding, modifying & channelizing our behavior in a step-by-step way…
It's Time to Understand Your Behaviour
Friends, often when things go wrong, our first response is to react, sometimes we react without visualizing the result of our action, and most times we react and then realize the consequence of our action, but by the time we do, often it's too late to change!
So How do We Change Our Reaction into Action?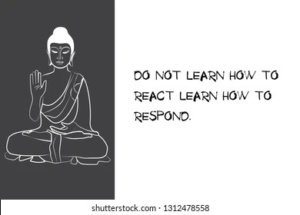 If we notice carefully, there is a small gap between the situation and our reaction.
To reap the best reward for our action, we should learn to press "the pause button in life." Once we learn to pause before we react to a situation, we can look at the problem at hand from a distant perspective, thus giving us clarity & opportunity to grow.
Increase the Pause Timing 
Once we master the art of pausing before reacting, we should learn to increase our pause timing. By increasing our pause timing, we can respond better and react less. Once we don't get disturbed and perturbed by things around us, we can make the right decision with a sense of calmness and maturity – which is genuinely a valuable life skill for us in the 21st century!
How to Increase Our Pause Timing
We can increase our Pause timing or reaction timing in many ways… Here's one example.
Imagine you are giving a speech in an auditorium. While the speech is going on, the VIP person walks out in your talk. What would be your first and foremost reaction? You will feel offended. But you should not, because though your speech is essential for him/her, he could be having an emergency to tend to. This thought should make you feel calm and react responsibly rather than react to it. In other words, you have to let go of the situation and instead concentrate on the audience who are present with you to deliver your best speech to them.
Friends, if we can apply this action to every aspect of life, we can be a Winner in any situation of life! 
At Work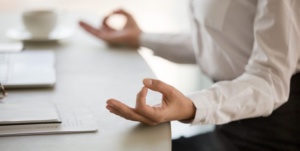 Let us try to apply the art of pressing the pause button at work. When you are asked in the office to complete a task on priority, you might wrongly analyze it. Instead, choose to complete the same task calmly, and you may see better results. In other words, sometimes, it's good to delay decisions in the proper sense.
During a Presentation 
When a question is asked to you that you don't know, it's best to delay in reply. It will help you to keep your peace of mind intact!
Applying the words of Bhagwad Gita in Life's situations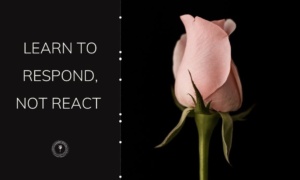 As per the holy book of Bhagwad Gita, in life, one always needs to be a Sthribuddhi person.
As a Sthribuddhi person, one is able must have control over one's senses. One should always speak & respond from within the mind and heart.
As the Bhagawad Geeta says, once we speak, it cannot be taken back because what comes afterward is only consequences. 😊 Therefore, we must respond & react wisely.
Friends, along with Nikhil Mittal, Story of Souls invites you to experience the art of "pressing the pause button of life." It will help you increase the gap of situation and response and make you feel more in sync with the higher vibration of the Universe. Enjoy!
Our Storyteller: Nikhil Mittal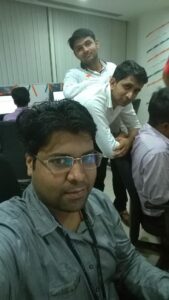 Nikhil Mittal hails from a small town in Assam. He is a 3rd rank holder in MCA at the National Level. With his passion for software, he has tried his hand at various jobs. Currently, he is working with a company called 'Cybage'. Here, Nikhil is working on an exciting project. Due to the current lockdown, he is trying his hand at high-level teaching Technologies online basis.
Nikhil is an expert in 10 Web Design and Software Development Technologies. Along with being a full-scale Stack Developer, he also takes online seminars on Soft Skills and Bhagwad Gita application into Corporate World. Nikhil is a teacher, but honestly, he is a learner for life!
Contribute to Story Of Souls, an initiative where we invite people to share their stories with us. We want people to "write to heal." It is genuinely an Online Platform where you can share your real-life stories.