Go Green Vikrant Tongad Environmentalist says
The Revolution & the Revolutionary:
Friends,  once in a lifetime there comes a revolutionary whose achievements change the entire course of life and direction of one's work…Indeed, we at Storyofsouls.com are happy to present the story of one such revolutionary from our own country. He is none other than Vikrant Tongad!
Yes, amongst the youth of India, Vikrant Tongad is surely a name to reckon with.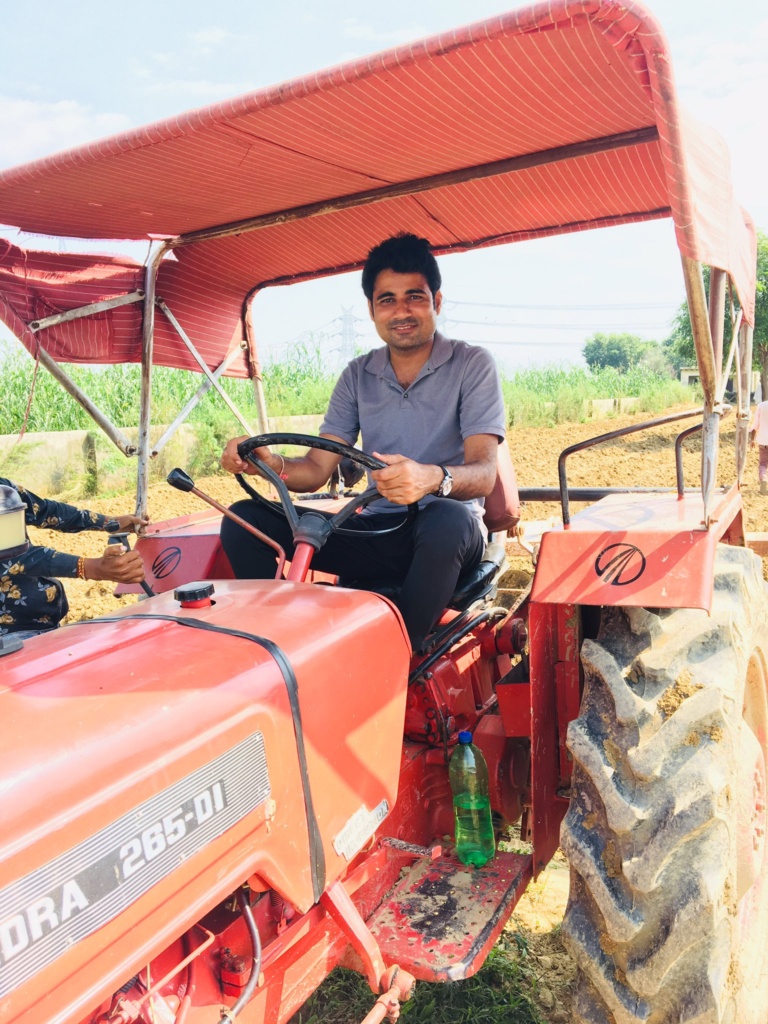 The following story is all about Vikrant's journey, his milestones achieved, and his future plans in the country's progress towards accepting & embracing environmentalism not just as activism,  but as a way of life! Stay tuned to this amazing story…
Vikrant's passion to make a difference:
It all started during his college days in the urban jungle of Greater Noida. The passion for social work led Vikrant to environmental conservation. Although on one side was the concrete giant of the fast-developing urban jungle. Their opponent was Vikrant and his small team of villagers fighting the war of water conservation. Even though he was still studying in 2010 for his Master's degree in Environment. He didn't let his degree go to waste. He founded SAFE (Social Action for Forest & Environment). It became the backbone of his war against those destroying the environment.
His baby steps…
His first water rally, with the support of the villagers, slowly gained strength. It resulted in the NGT banning all builders from withdrawing groundwater from Jan 11, 2013. The small victory became the driving force for Vikrant to further the cause. He petitioned the government to make changes in the national policy on groundwater use. From then on, this green revolutionist has not looked back. Vikrant Tongad determines to make this world a better place, one step at a time.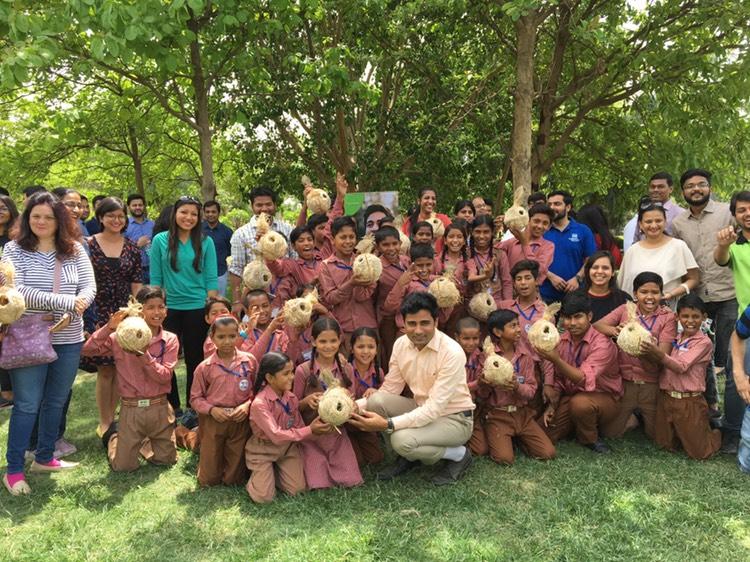 and his humble beginnings:
Even though Vikrant comes from a small village called Khedi Bhanauti, he has immense support from the people of his village. He spent his teenage and student years organizing the youth for many local issues. Vikrant works on the principle of "Success is the sum of small efforts, that one repeats day in and day out." Indeed, he never tires out.
Vikrant's Aim & Ambition: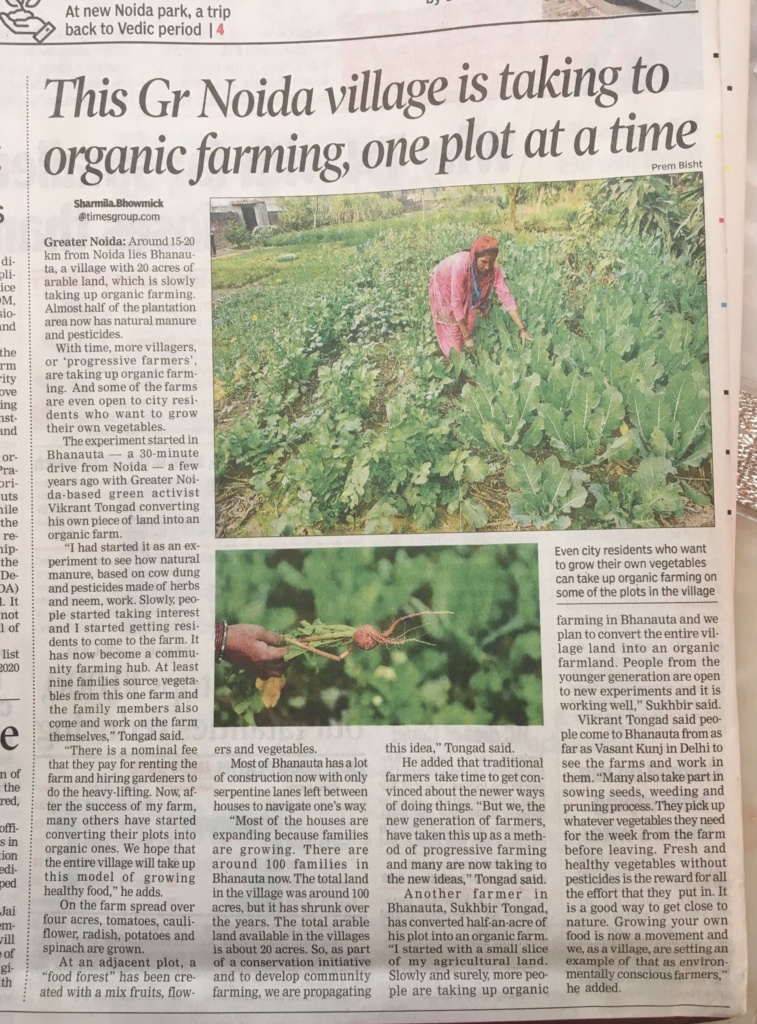 Vikrant aims to start at the core by educating young minds with school workshops. He wants every citizen to be aware of the depleting water bodies and the destruction of natural habitats. Vikrant wants more people to take part in saving the ecosystem. He also determines to make the government change its policies in favor of saving the environment. For this, he has filed around 20 litigation so far in the Honourable National Green Tribunal (NGT), Honourable Supreme Court, and Honourable High Courts with the support of other nature lovers like him.
His efforts finally pay off:
Over time, Vikrant's water conservation efforts have spread across different states. Along with other environmentalists, he has contributed to clean Ganga Water. One can see the results in Hapur (UP). This ecologically-sensitive area is a habitat of the Dolphin. He actively took part in bringing a ban on illegal beach camping and river rafting sites. These camps were destroying the environment at Rishikesh.
Saving a Natural Habitat: 
On the outskirts of Greater Noida are the wetlands of Surajpur. Although it a natural habitat for many birds. This habitat had almost dried up. The construction of roadways, the parking lot, and illegal felling of trees had begun eating the wetland. Vikrant and his team at SAFE, met the forest department. They filed a petition in the NGT (National Green Tribunal) in 2016. Finally, all their efforts paid off when they granted the Surajpur area the status of protected wetlands in 2018. To date, he has continued his efforts to save more wetlands like Dadri, Dhanouri, Hasapur. Indeed, one can see positive results, slowly but steadily.
His other endeavors:
Vikrant doesn't just save water and conserve natural habitats. He has also strived to reduce air pollution. Especially by the subtle burning of crop residue by Punjab farmers. The NGT has asked the Delhi government and the Central Pollution Control Board (CPCB) to probe. It also has asked CPCB to check on illegal industrial activity. Vikrant's efforts resulted in a ban on crop burning in the year 2015. The farmers who agreed to stop crop burning and manage the crop residue received subsidies as a reward.
What is SAFE? 
Through SAFE, his environment-saving initiative, Vikrant and his team have also planted thousands of trees around their area. He has also taken part in Swachh Bharat Abhiyan to build 7 toilets in a village, with the help of a private company. Vikrant aims to make G.B. Nagar an open defecation free district. Apart from this, he is very active on social media and keeps updating on what he and his team often do to save the environment, in turn inspiring others. At a young age, Vikrant is an inspiration not only to the youth and adults of the future but also for his seniors and elderly as well.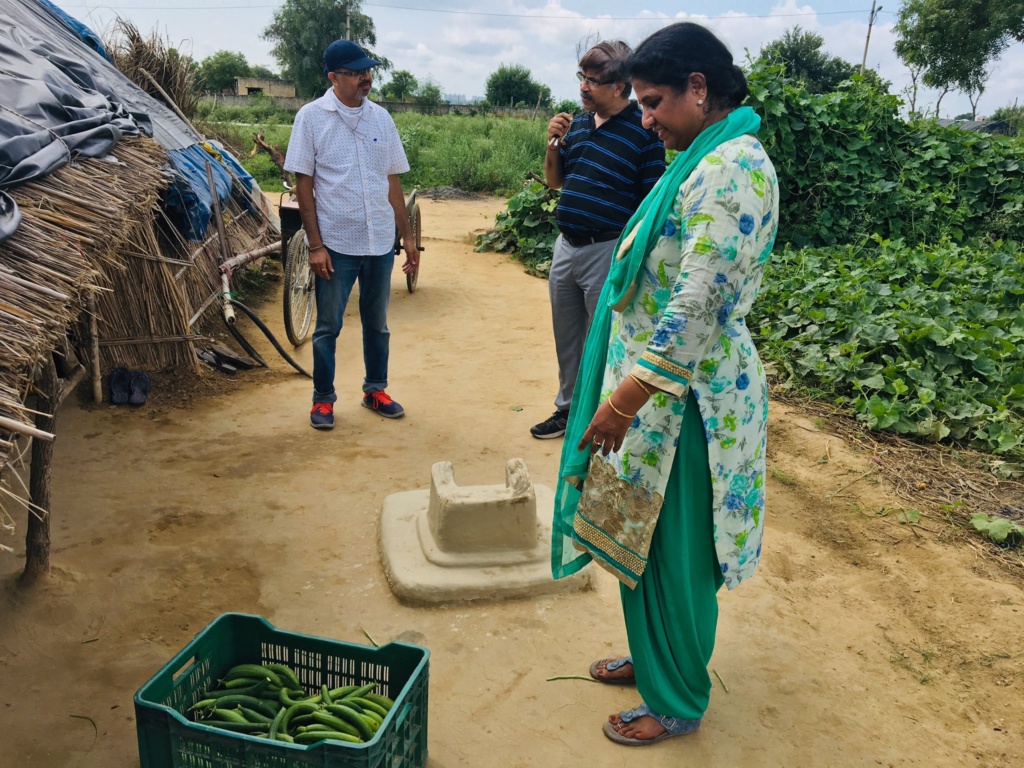 Vikrant's selfless devotion to saving the environment is commendable. He doesn't mellow down in front of threats. In fact, this motivates him more to keep fighting. He is the voice for the rights of those who have no voice. His story inspires us to fight injustice for the greater good. Hats off to you, sir!
Our Storyteller – Nivi Kishore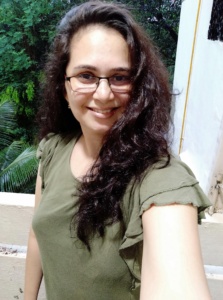 An avid reader from childhood with her pen name Nivi. She has kept her passion for writing poems and life experiences alive since her college days. Her drive to write comes from her adventures and experiences. She feels that through writing one can express one's inner feelings, making one free from the burden of life. Nivi starts a new journey in content / creative writing with www.storyofsouls.com
A transition
Nivi left her thriving career in business development in interior design to dedicate her time towards homeschooling her children and follow her passion for writing. In her free time, her love for languages inspired Nivi to start Sanskrit Fun Learn classes from home. This further led to parents asking her to teach other subjects similarly. Today she has about 15 students, each one unique, who show passion towards learning new things differently.
Nivi believes that learning should be fun and is dedicated to making tough boring subjects, interesting to learn by using engaging methods with her students. She encourages her students as well, to read and write in different languages, just as her teachers had inspired her to. Reach her at: LinkedIn Id. 
Contribute to Story Of Souls, which is an initiative where we invite people to share their stories with us. We want people to "write to heal." It is genuinely an Online Platform where you can share your real-life stories. You can also visit our Youtube channel