They say that one can achieve anything they wish, only if they never stop dreaming and trying. This story is just a reiteration of the fact that one's destiny is something that they create with their own deeds.
Early Life And Struggles
Ajit Kothari was born and raised in a little hamlet in the Churu district of Rajasthan. Hailing from a middle-class family, Ajit's childhood was layered with umpteen challenges and limitations. However, his parents made sure that their son gets a good-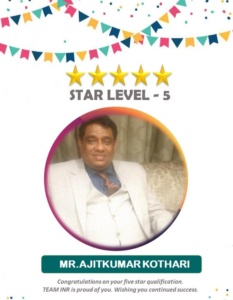 quality education and goes on to paint his own future. In the school, where Ajit studied till Grade VII, he was the topper. He proudly had his name among the scholars of his school!
Ajit's family relocated to Ahmedabad as a result of his father's job and that was when Ajit's education suffered a lag. Times were tough and his parents could barely make ends meet. As a result, the topper Ajit was now falling in the middle ranks of the class. His scores dropped to 51% until his first year of college. However, Ajit's determination to make things better is what made his future shine bright.
Towards His Dream
In Grade X, Ajit had made up his mind to pursue a course in Chartered Accountancy. However, Ajit's father was somewhat sour with his son's choice and directed him against it. He felt that the subject is a tough one and becomes even harder when studied in one's vernacular language. Hence, he wanted his son to land a job, start earning and contribute to the family's needs.
What are dreams if given away with such ease? Ajit stood by his decision to study the subject of his choice for which he studied ardently. He passed with flying colors in his second and third year. Though Ajit was still completing his education, he did his bit to contribute to the family's finances. While in college, Ajit rented out VCRs and cassettes and manufactured T-shirts to earn some money. In his final year of graduation, Ajit joined Kanoria Overseas Limited as an assistant accountant. His job turned out to be fruitful and gave him a better understanding of numbers and financial statements.
What Dreams Taste Of!
It was in September of 1988 that Ajit finally joined the course he had always dreamt of! The job and his boss tested his capabilities time and again, and gave him greater learnings. Ajit took up a job as Manager, Accounts at Aryan Fine Fab Limited. This is where his talents finally got a platform! The company's plea for financial assistance was deemed nonviable by the state government. With no funds in hand, everyone sunk to the lowest. However, it was Ajit who came up with an idea that not only revived the company's project but also showed that he was indeed a man of substance. The idea was to raise funds via crowdfunding and Ajit could only get the CMD of the company onboard. Ajit's idea worked wonders – they got the financial assistance that they were in so dire need of.
Following this, Ajit moved to Surat to set up a brand new textile dyeing house. It was challenging but when was Ajit ever afraid of challenges? He took it up head-on and crowdfunded to meet his financial needs. At that time, crowdfunding was unheard of. So, when people saw Ajit primarily relying on it, they passed snide remarks. However, Ajit paid no heed to them, and dedicatedly did what he had to.
Hello Again, Challenges!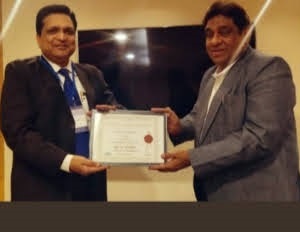 In November 1996, Ajit once again moved to formal education to fulfil his dream of becoming a Chartered Accountant. Soon, he became known as CA Ajit Kothari – a title his ears had longed to hear for so long! Following this, Ajit commenced what he had always wanted to – his own practice! So, he resigned from his 9 to 5 job and began working as a financial consultant where his work revolved around raising funds. Here, he also put his knowledge of taxation to good use. And, soon Ajit amassed ₹20,000 crores for medium enterprises.
Though Ajit's journey had begun climbing upwards, there were still some setbacks on his way. In 2014 came the time when he lost everything that he had achieved over the years. He even had a debt of over ₹3 crores that had to be repaid. Given the kind of person he was then, Ajit blamed others for his misfortunes. He began procrastinating, his self-confidence and self-esteem hit rock bottom and began fearing social interactions. However, since every life lesson comes with some learnings, this one too had a silver lining.
Hello, Good Times
To overcome his hard times, Ajit moved to Mumbai in 2015 where he started working as an auditor for a company. However, his good deeds were savagely rewarded. He was accused of wrongdoings and was subjected to a severe police investigation. Nevertheless, his belief in the prevalence of truth is what kept him going. Setting up everything from the scratch was undoubtedly the hardest thing to do however Ajit was attuned to adapting to challenges and coming out victorious. That is exactly what happened and Ajit came out clean.
Today, Ajit is on a mission to help business owners raise funds for their businesses. Working tirelessly, creating blueprints of business ideas, and raising the right amount of finances is what Ajit has been doing. His belief in his capabilities is also back and so is his confidence that he can achieve absolutely anything! Currently, Ajit is working on testing the untested waters in the petroleum segment. Though he may not be a technical person, Ajit is joining hands with IITs for technical collaborations for enhancing the production of petroleum without exploring new wells.
Our Storyteller: Kavya Mukhija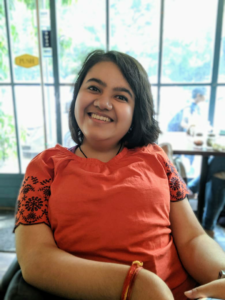 Kavya Mukhija is a student of Psychology, a writer, a calligraphy artist, and a creative content
creator. She loves travelling and exploring new places. Always dressed with a smile, she
considers spreading happiness a good deed. Last and least, she is a woman with a disability
who believes that more than the "disability", it is the negative perception towards 'disability',
Contribute
 to Story Of Souls, which is an initiative for the common man. Here we invite people to share their stories with us. People come to us and say that as we write we are able to introspect and HEAL. "Write to heal" It is genuinely an Online Platform where you can share your real-life stories. You can also visit our 
Youtube channel
 to gain more information.