Christmas Story An Old Earring special gift
So, Christmas is here. This is the time for love, laughter & spreading smiles.
We at Storyofsouls.com are happy to share our love & joy with you. Here's a beautiful story of an old earring that will surely touch your heart & bring a renewed sense of hope, beauty and happiness to your life…
With these words, let's ring out the old & ring in the new! Merry Christmas to you!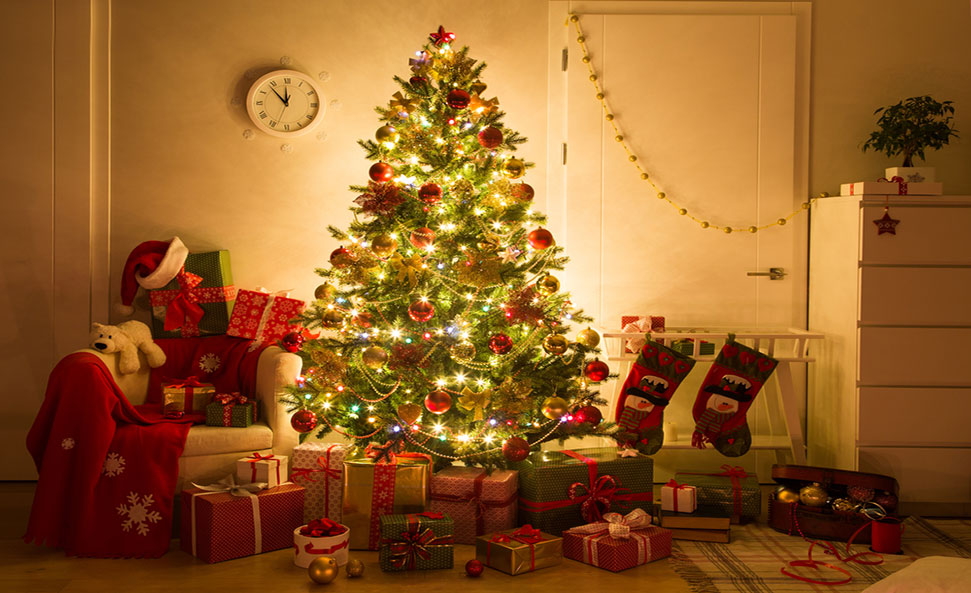 ——————–
Like every year, Christmas was about to arrive at Kalpana's house, however, this time there wasn't any heightened sense of cheer around.
As usual, Kalpana was busy baking a cake and making all preparations to host the guests who were coming to her house for Christmas Eve. While her daughter, Ila was decorating the Christmas tree with little blue balls, golden and silver stars.
Ila put aside her electronic final year project report besides the Christmas tree so that the gifts could be placed around it.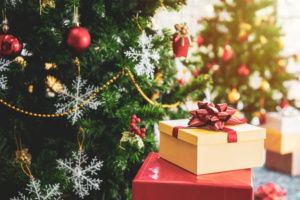 Peter, Kalpana's estranged husband, was tied up with his business, and as a norm, he didn't come for supper. Kalpana and her daughter had their dinner with cold vibes and a fruitless discussion ensued of the upcoming Christmas party the next day. After dinner, Ila resumed decorating the Christmas tree and wrapped all the presents she bought for her uncles and aunties.
Family time & celebrations together 
Christmas eve arrived and all the guests streamed into Kalpana's house. Kalpana's sister Rashmi and, Peter's sister Ilena graced the occasion with their respective families. Ila was on phone the entire time uploading the pictures of the beautifully decorated Christmas tree looking even more astounding with the fairy lights.
The lengthy gossip with family, the sparkling wine, not to mention Kalpana's delicious cake added beauty to the celebration, while revisiting old memories with family made the occasion even more joyous.
Gifts, surprises & more 
The exchange of gifts & warm hugs elevated the energy level in the room. Kalpana's family left after midnight with high energy lingering around them. Ila was still on Instagram and Peter had enough wine to sweep directly into the bed. The illuminated Christmas tree was still shining in the room surrounded by the excitement of new & unopened presents.
The next morning, Ila curiously opened the presents that they received. She called her mother to unwrap the gifts. This was the most beloved ritual for Ila right from her childhood days.
Ila surprisingly showed her mother a beautifully wrapped present with a blue ribbon labeled "from Grandma". Kalpana and Ila felt flabbergasted to see this. This was because Grandma had passed away two years ago.
With a sense of astonishment in her eyes, Kalpana opened the gift with shivering hands. She was happy to see an antique pair of earrings wrapped in the gift. Tears rolled down her cheeks, which expressed all the grief hidden in her heart and reeled back into memory lane.
Kalpana loved how her mother used to get dressed up and put on these earrings whenever going on special occasions. Kalpana recalled how bravely she fought cancer in her last days. Ila was listening and feeling the same, after all, grandma was her best friend. She took the earrings and put them on Kalpana.  They both made breakfast together and talked for hours about grandma.
Christmas bringing good cheer & glad tidings
Suddenly, the virtual world of Ila seemed to disappear with an unexpected present. Meanwhile, Peter hopped in and saw Kalpana & Ila chatting in tears. He hugged both and kissed Kalpana's ears. In that kiss, Kalpana knew the gift was from Peter.
Our Storyteller: Deepti Chawla
Deepti Chawla is a loving new mom, who finds solace in writing! She is an avid reader and writer at heart. She believes that it's only Yoga that can take you to new heights in life.
Contribute to Story Of Souls, which is an initiative where we invite people to share their stories with us. We want people to "write to heal." It is genuinely an Online Platform where you can share your real-life stories. You can also visit our Youtube channel